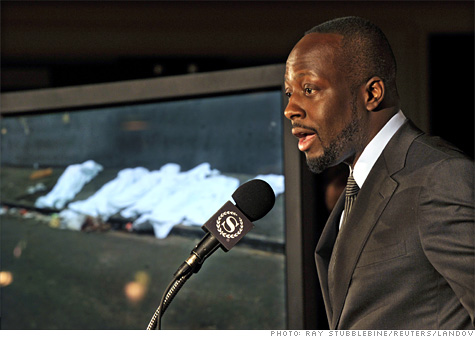 As musician Wyclef Jean tearfully denied recent allegations that he misappropriated funds from his Yele Haiti charity, experts on non-profits said they couldn't find serious wrongdoing, except for a lapse of discipline in filing his taxes.
"Did I ever use Yele money for personal benefits? Absolutely not," Jean said Monday at a press conference in Manhattan. "Yele's books are open and transparent, and we have a clean bill of health by an external auditor every year since we started."
The tears began as Jean addressed his fellow Haitians in his native Creole. "I do not cry for myself; I cry for them," he explained, translating for the English-speaking members of the audience. "I tell them, just permit us a little time."
The charges of misappropriated funds emerged over the last several days, as Jean was in Port-au-Prince assisting with relief efforts following last week's earthquake. Donations have poured in during that time, totaling "several million dollars," Hugh Locke, president of Yele Haiti, said at the press conference.